LONG BEACH, CALIF., October 26th, 2023 — The JVC EDA Hot Shots Part Deux event in Orlando concluded with great success this weekend, leaving attendees inspired and equipped with valuable insights to enhance their roles within the 12-volt industry.
The event, a sequel to the previous year's Hot Shots, continued to advance the mission of the EDA in improving the expertise and capabilities of distributor sales personnel. Attendees benefited from hearing Fender's legendary Rich McDonald's keynote message, master sales classes presented by GLUED Performance, product demonstrations by JVC's training experts, and iDatalink's Matt Yerger. These sessions provided attendees with the tools they need to excel in their roles within the 12-volt distribution sector.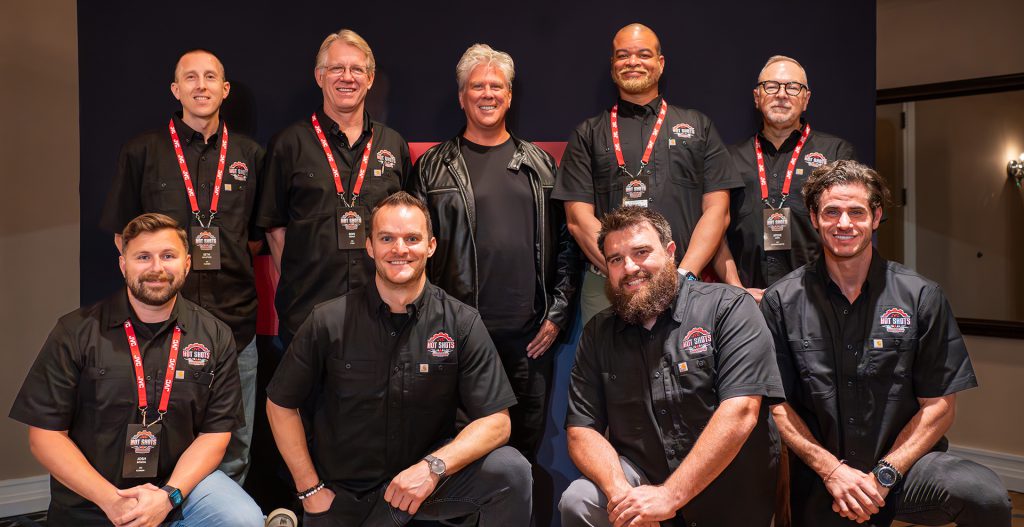 "The success of this year's event is a testament to the commitment and dedication of the Elite Distributor Alliance and JVC in fostering excellence in our industry," said Ron Trout, JVC Director of Sales. "The value of the knowledge and networking opportunities provided at Hot Shots Part Deux is evident in the renewed motivation and understanding attendees are taking with them."
As this year's Part Deux draws to a close, excitement is already brewing for the next edition of JVC EDA's Hot Shots event series, offering the promise of further valuable insights and enhanced networking opportunities for industry professionals.
For more information on JVC Mobile Entertainment, visit http://www.us.jvc.com/car
About JVCKENWOOD USA Corporation
JVCKENWOOD USA Corporation is a wholly owned subsidiary of JVCKENWOOD Corporation and is a leading developer of car entertainment products for the consumer market, two-way radio communications systems for public safety, private industry and amateur users, and video equipment for the broadcast and professional markets. For detailed information, call JVCKENWOOD USA at 1-800-252-5722 or visit us at http://us.jvckenwood.com and www.us.jvc.com/car.