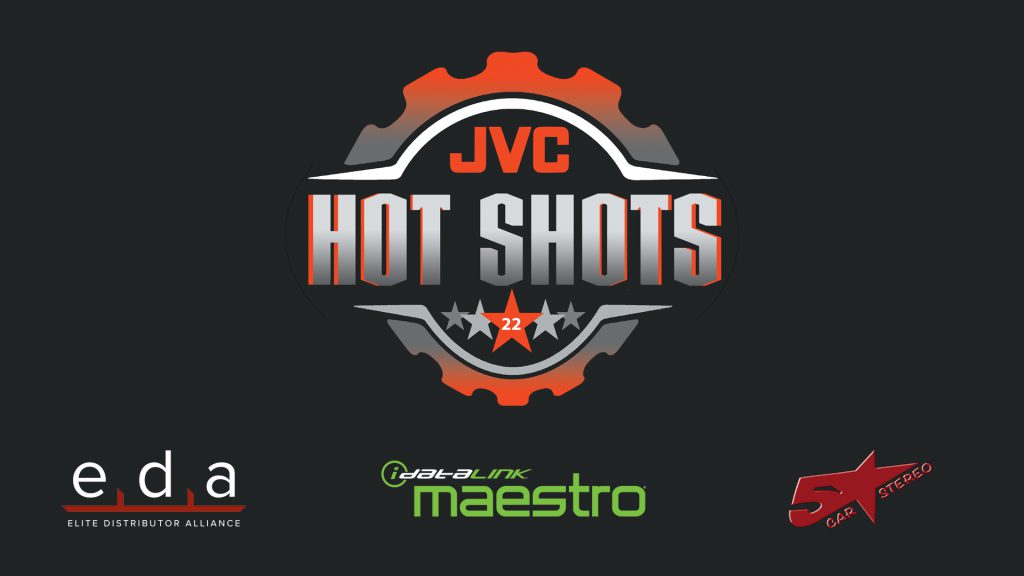 LONG BEACH, CALIF., October 20th, 2022 JVC Mobile Entertainment in conjunction with the Elite Distributor Alliance (EDA) have announced they will be hosting their 1st-ever "Hot Shots" sales training seminar October 21st-23rd in Orlando, FL. Headliners and demonstrations will be conducted by industry affiliates including Jim Warren (Elite Distributor Alliance), Matt Yerger (iDatalink), Dean Beyett & Fernando Lopez (5 Star), along with several internal JVC staff members.
Several "Hot Shot" sales personnel from EDA distributors across the country have been invited to experience this exclusive one-of-a-kind sales training. Through classroom-style presentations, hands-on demonstrations, and more, attendees will leave feeling confident in being able to successfully sell and support their retailers with the JVC mobile entertainment product line.
"With JVC and the EDA's shared mission of looking to improve the business of its members and retailers, providing this type of intimate training environment is essential to our collective growth," said Ron Trout, Director of JVC Mobile Entertainment Sales. "Our mission is simple; we want to empower our EDA-member sales partners with the knowledge, skills, and abilities necessary to feel proud about what they sell, what they do, and how they do it."
For more information on JVC Mobile Entertainment, visit http://www.us.jvc.com/car.
About JVCKENWOOD USA Corporation
JVCKENWOOD USA Corporation is a wholly-owned subsidiary of JVCKENWOOD Corporation and is a leading developer of car entertainment products for the consumer market, two-way radio communications systems for public safety, private industry, and amateur users, and video equipment for the broadcast and professional markets. For detailed information, call JVCKENWOOD USA at 1-800-252-5722 or visit us at http://us.jvckenwood.com and www.us.jvc.com/car.